The amazing caves Tour
The amazing caves Tour
Cueva de la Pileta, Hundidero and Cueva del Gato, a glance into the world inside the Ronda mountains...
First we visit the Pileta-cave, a one hour guided tour through the most amazing world of stalactites, colorfull mineral cascades and prehistoric cave paintings, dated over 32.000 years old. A journey to the beginnings of our human history.
From there we drive near the entrance of "El Hundidero" (sunken place). A hugh whole in the rock is the entrance to a 4 km long cave, crossing the entire mountain. We walk down a path to this impressive big entrance of the cave but will not enter it, this could only be done with special gear.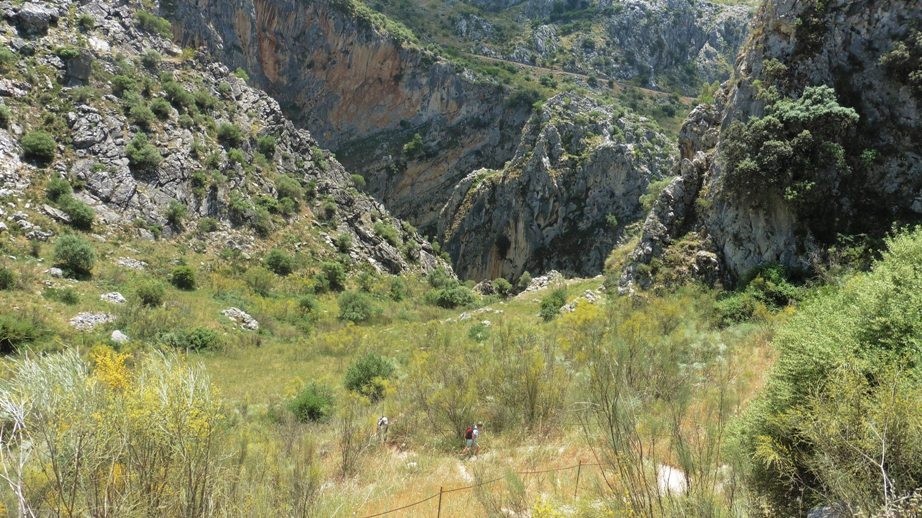 We drive again down to the river on the other side of the mountain and walk to the other end of the same cave, where a river flows out in a waterfall, it has a different name on this side, called "Cueva del Gato" the cat's cave. The water coming out is ice-cold, but cristal clear, and even on hot days only the brave risk a dip into the beautiful natural pool at the bottom of the waterfall.
Difficulty:

easy /medium – 5 km approx. It's a short walk, but you need good shoes and be aware it might be a bit slippery inside the cave.

Elevations:
↑↓250m
Please bring:
Hiking shoes, rain/sun protection, enough water, a bathing suit if you want to risk a cold dip, jacket or long sleeved shirt for the cave (15º).
Pick up times:
Estepona 8:30
Marbella: 9:00
Expected return
18:00
For up-dates, availability and prices:
Please check the
and to see if this tour is sheduled.
Apart from the weekly program, tours can be booked, please contact:
This email address is being protected from spambots. You need JavaScript enabled to view it.