Casares from a bird's-eye view
Casares from a bird's-eye view
Circular route from Casares through the Monte del Duque to the "Refugio of Casares," the refuge in the Crestalina mountains and back
The walk starts in the famous white village of Casares and leads us through a beautiful cork forest, in the midst of Monte del Duque, one of the largest and most beautiful private Rural properties of the coast, through a "Cañada Real" (old right of way), and up to a scenic path below the Sierra Crestalina, a rugged mountain range, that provides protection to eagles, vultures and ibex. The views of Casares and the coastline beyond to Gibraltar and Africa are fantastic.
The climb on this route is well distributed and not too hard, the descent from Refugio to Casares is a bit steep and not suitable for people with knee problems.
Getting back to Casares, we take the time to visit the village and to strengthen ourselfs with some tapas in the village square before we go home.
Difficulty:

medium - 10,5 km,
4 hours
Elevations: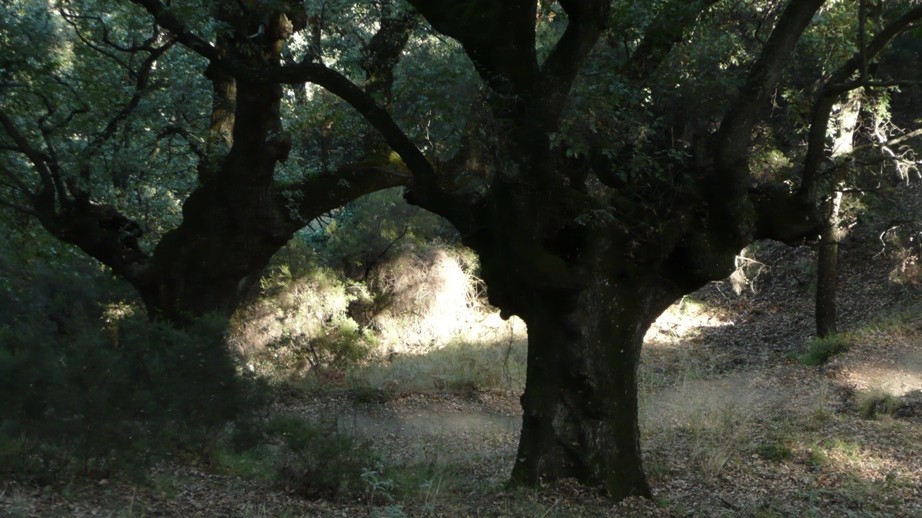 ↑635 m ↓635 m
Please bring:
Hiking shoes, sun and rain protection, camera and plenty of water
Pick up times:
Marbella: 9:00
Estepona 9:30
Expected return:
18:30
For up-dates, availability and prices:
Please check the
and to see if this tour is sheduled.
Apart from the weekly program, tours can be booked, please contact:
This email address is being protected from spambots. You need JavaScript enabled to view it.