Hiking at the Sierra de Grazalema
DAYHIKES
Last Date:
Saturday, 10 March 2018
Hiking over the mountian from cave to cave "Cueva del Gato" to "Cueva del Hundidero"
This hike begins at the Cueva del Gato, the cat's cave, our path leads us up a steep rocky mountain range and down again on the other side, to the very beginning of this 4 kilometer-long cave. It is called Hundidero, the hollow, on the other side. The landscape is simply spectacularl and beautiful, we walk back, again over the mountain, but in a different way, to the cat's cave.
Difficulty:

medium/high - 14,2km - 5 hours
Elevations:
↑↓ 879m
Please bring: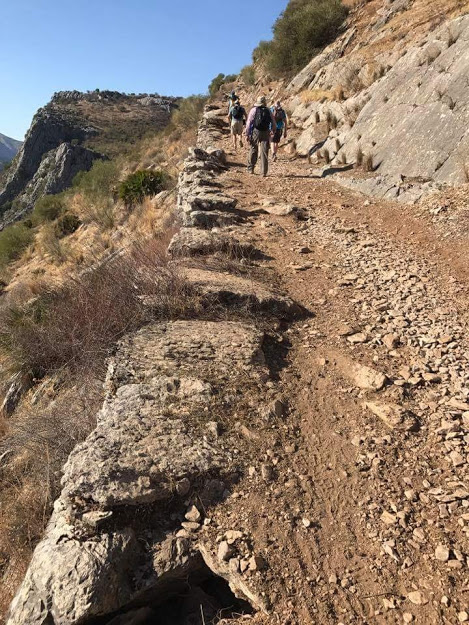 Hiking shoes, sun and rain protection, enough water and some food, there are no bars along this route.
Pick up times:
Estepona 8:30
Marbella: 9:00
Expected return
16:00
Price: 44€/person
Includes:
Hiking guide, insurance and transport to starting point and back
Not included:
Food and drinks
Reservation required