Caminito del Rey - Hiking on the famous Kings Path
DAYHIKES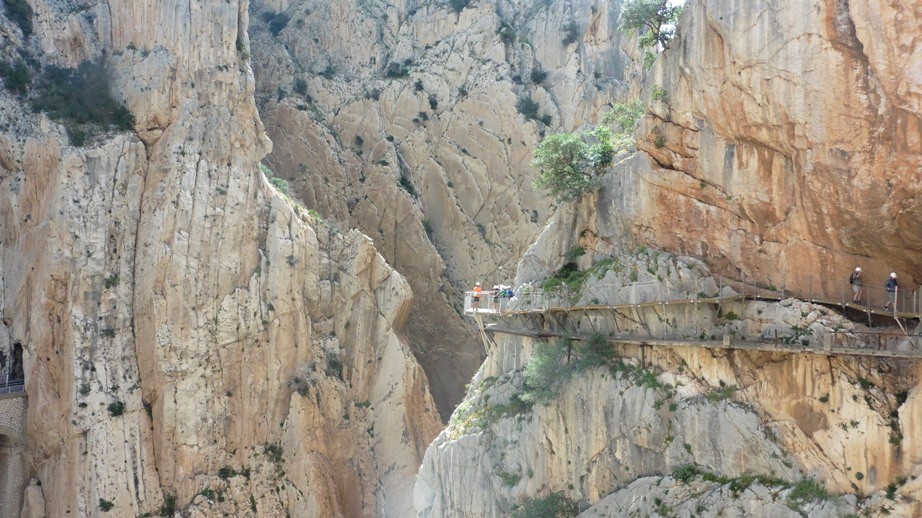 Date:
Tuesday, 10 September 2019
A guided tour over a safe path, through a spectacular gorge with the most amazing rock formations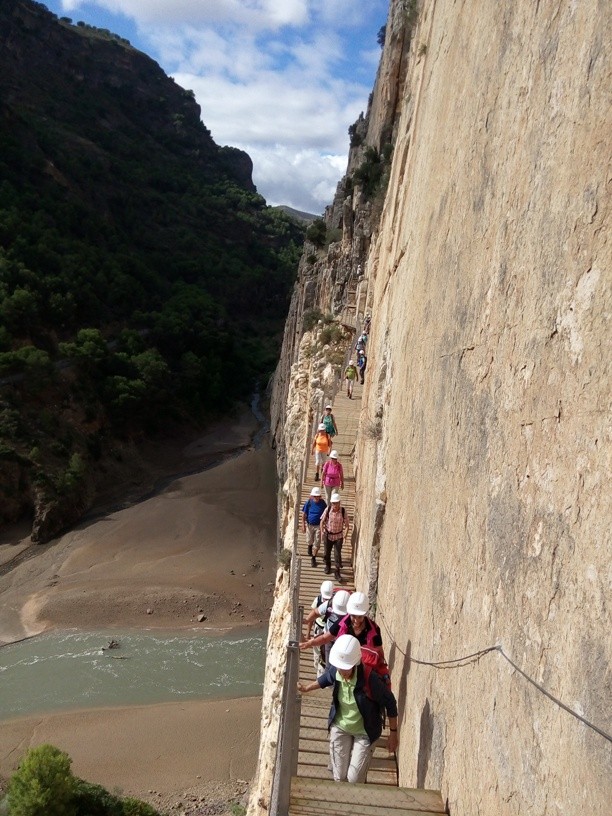 Before the restoration, the Caminito was famous for being considered the most dangerous path in the world, but can now be walked safely. A perfectly secured Boardwalk, with railings and viewing platforms, leads through the vast canyon between the Gaitanejo Reservoir of Ardales and the village of El Chorro. This path was built as a maintenance walkway for the hydroelectric power plant. At its opening in 1921, King Alfonso XIII supposedly found this way so fascinating that he walked it himself.
We begin our tour at the Ardales Reservoir from where we walk to the entrance of the walkway. At the entrance we get helmets and a short explanation of the Caminito. The tour is technically really quite easy, but you should not be afraid of heights, because despite safety precautions, we are looking down a huge precipice.
Difficulty:

easy
Very well attached boardwalk and a suspension bridge! No climbing experience is necessary. 9 km (including access route)
Not suitable for people with vertigo problems or fear of height
Please bring: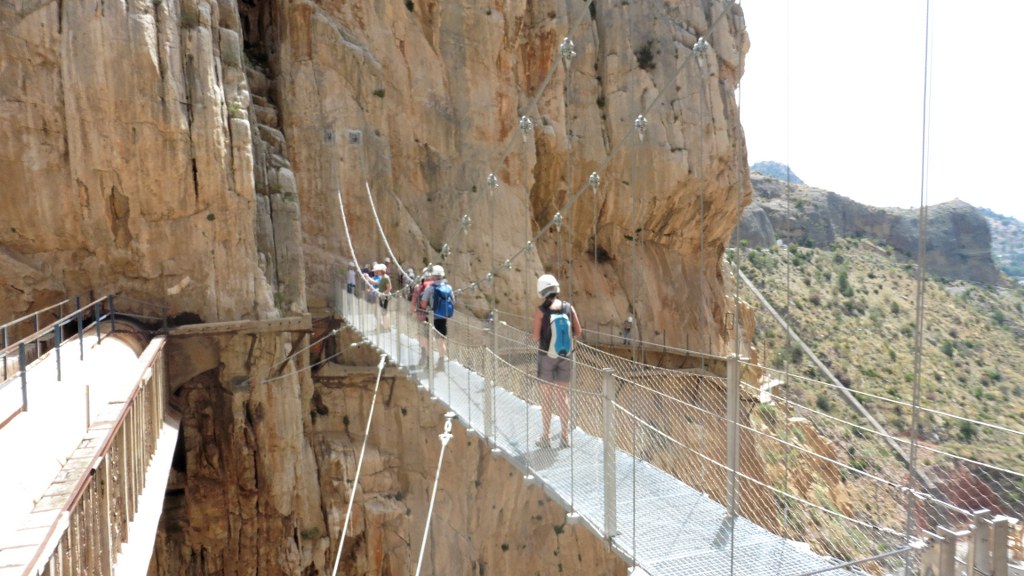 Hiking shoes, sun/rain protection, enough water.

Hiking sticks as well as selfie sticks are not allowed!
Pick-up times:
Estepona 8:30
Marbella: 9:00
Expected return:
between 17:00 and 18:00
Price: 58€
Includes:
Entrance fee, helmet, hiking guide, insurance and transport to starting point and back
Not included:
Food and drinks
Reservation required: