Guadalteba archaeological route
DAYHIKES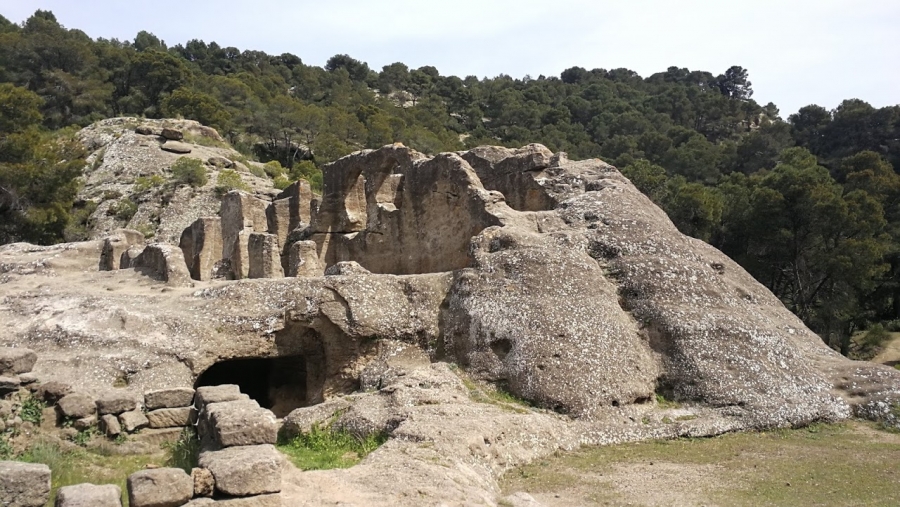 Date:
Thursday, 06 December 2018
Visiting the prehistorical cave of Ardales and the mozarabic rock church Bobastro, with a spectacular view to the Caminito del Rey
We start our route by visiting the impressive cave of Ardales. It is a privilege to visit this cave, it is unique with its very well preserved Paleolithic rock paintings, representations of animals in galleries and halls, and a labyrinth of dreamlike formations, columns, stalagmites and stalactites.
From there we walk up to the plateau "Mesas de Villaverde", where we visit the ruins of Bobastro, the only Mozarabic basilica (Christian under Muslim rule) in the area of Al Andalus. It was built at the beginning of the tenth century. The plateau was the capital of the uprising against the Moorish rule of Cordoba and was the retreat of its leader Omar Ben Hafsun.
We extend our tour with a short walk around the reservoir of the Tajo de la Encantada, where we enjoy a spectacular view of the gorge of Los Gaitanes and the famous Caminito del Rey.
Difficulty:

Easy/medium - The visit to the cave takes about one and a half hours (1.5 km). Our hike to Bobastro and the reservoir for another 5 km.
Elevations:
↑ ↓ 370 m
Please bring:
Hiking shoes, sun/rain protection, enough water.
Pick up:

08.30 Estepona
09.00 Marbella
Estimated return:
18.00
Price: 62€
Included:
Entrance fee to the cave and Bobastro,hiking guide, insurance and transport to starting point and back
Not included:
Food and drinks
Reservation required: