The Blue Lagoon in the Sierra Bermeja Forest
DAYHIKES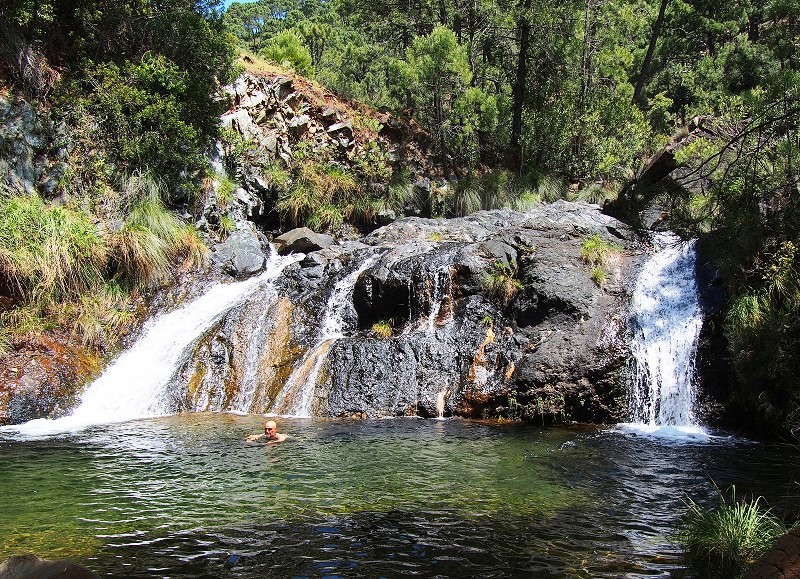 Date:
Tuesday, 06 September 2022
A summer hike through the forest and river bed, at the Sierra Bermeja, in the shade of pine trees and huge chestnut trees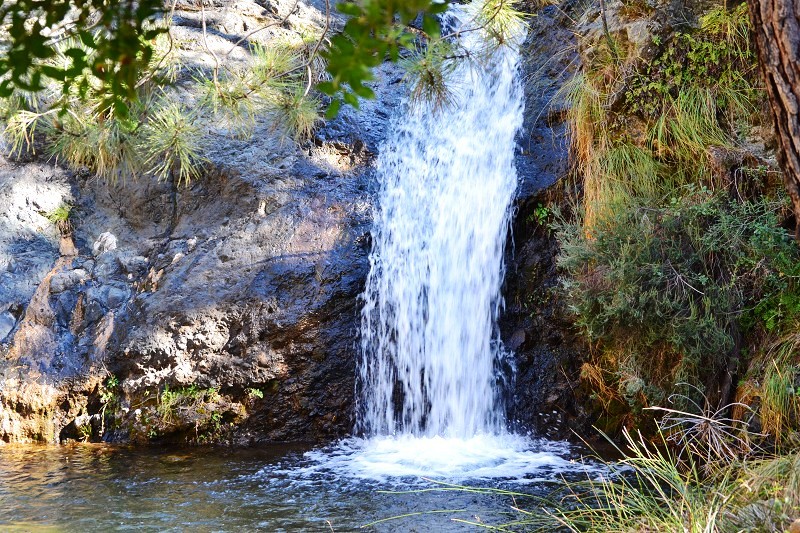 Our summer forest and river tour takes us to the north side of the Sierra Bermeja, to one of the numerous streams that flow from the mountains in the valley of the Genal river. The "Arroyo del Quejigo" hides many stone pools, particularly attractive in summer, which invite you to take a bath, the most famous of all is "Charco Azul", the Blue Lagoon.
We start our hike on a track and a small path that takes us to the Blue Lagoon, from there on we follow the stream and cross it, in some places it is necessary to walk through the water, but we need good footwear to keep from slipping on wet stones
Difficulty level

medium, 4.5 km, the first part to the Blue Lagoon is very easy, climbing further up the river bed requires a bit of agility and sure-footedness.

Elevations
↑ ↓ 288 m.
Please bring
Hiking shoes, swimwear and dry clothes to change, sufficient drinking water, food
Pick-up times
Marbella: 9:00
Estepona 9:30 am
Expected return
17:00
Price: 52€
Includes
hiking guide, insurance, transport to the starting point and back
Not included
food and drinks
Reservations required