Río Verde Istán - Water route
DAYHIKES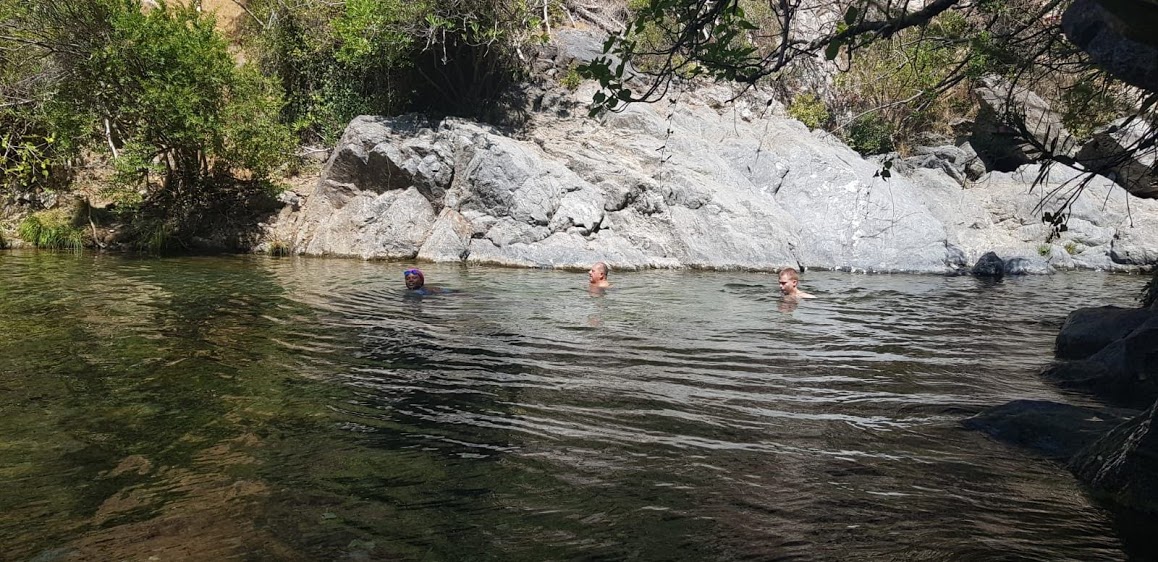 Date:
Wednesday, 05 August 2020
A perfect summer route, walking part of our way through the Río Verde river bed, with a refreshing swim in the popular "Charco del Canalón" de Istán
We take advantage of the cool morning for the first part of the journey along a dirt track in a varied landscape, passing from the typical terraced orchards, pine forests and cork oaks. Once we reach the first pool, the very popular "Charco del Canalón", we can enjoy a break and a swim before going down the river. The pool of the Canalón owes its name to the overflow (like a waterfall) of an irrigation channel, located a few meters above.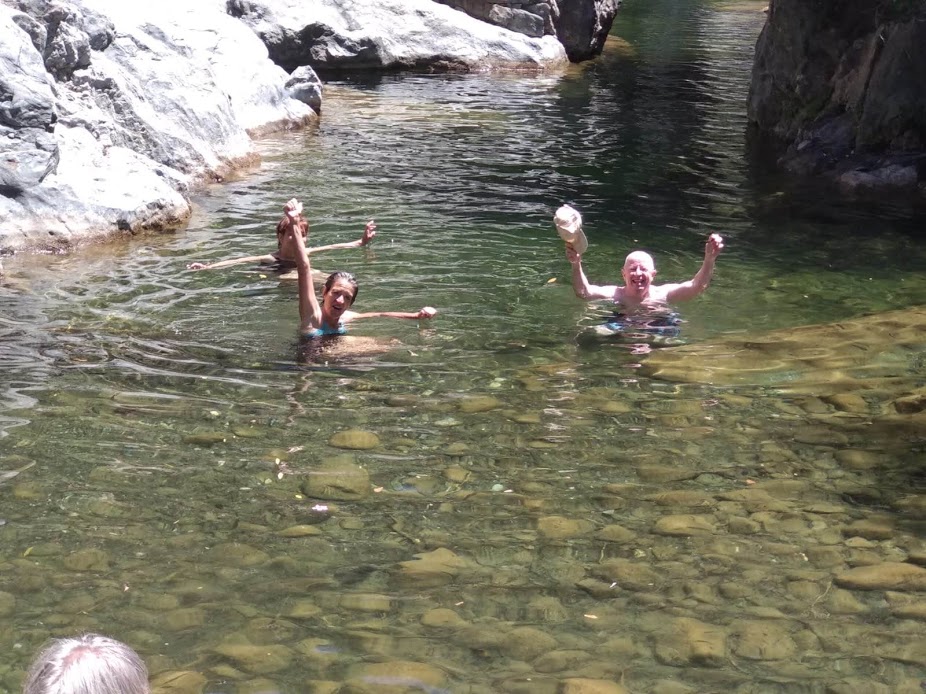 We return to the starting point by going down in the river bed of the Río Verde, that part is the most demanding, for the slippy rocks and for the deep pools, inappropriate for those who do not know how to swim. Of course it is also the most beautiful and fun part. The intense green of the vegetation on the riverbank is a pleasant contrast to the Andalusian summer.
On the way back we pass by Istán, where we can stop for a drink in the town square.
Difficulty:

medium - 5 km, requires a bit of agility due to wet stones that can be slippery, and on few occasions on the route we will have to swim
Elevationes:
↑↓130m
Pleas bring:
Sports shoes that can get wet (not sandals, they slip), sunscreen, swimming gear, shorts, dry clothes to change, something to eat and enough water.
Pick-up:
Estepona 8:30
Marbella: 9:00
Estimated return:
17:00
Price: 48€
Included:
Hiking guide, insurance, transport to the starting point and back
Not included:
Food and drinks
Reservation required