SPECIAL WINTER TOUR - Sierra de las Nieves in the snow - Cerro Alto
DAYHIKES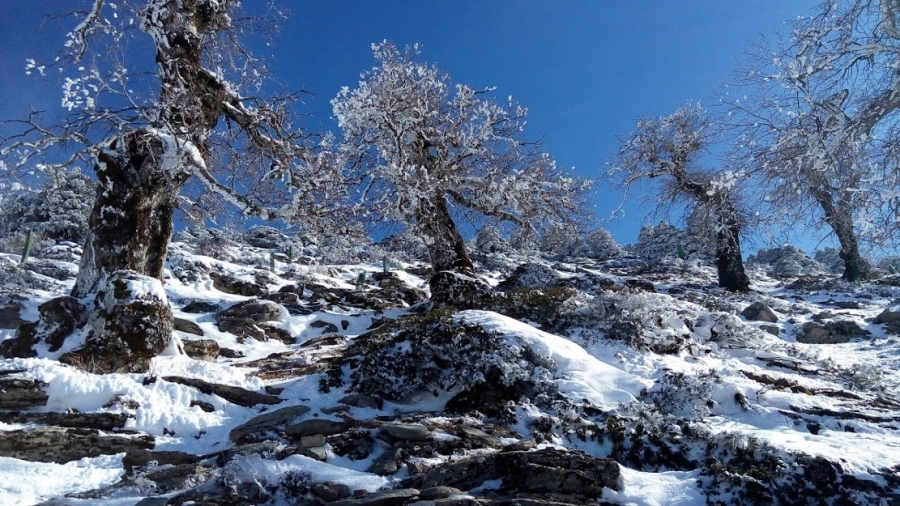 Date:
Wednesday, 13th January 2021
Winter magic in the Sierra de las Nieves. A very special circular hike through the snow-covered Pinsapo forest to the ice fountain on the summit of the 1813m high Cerro Alto.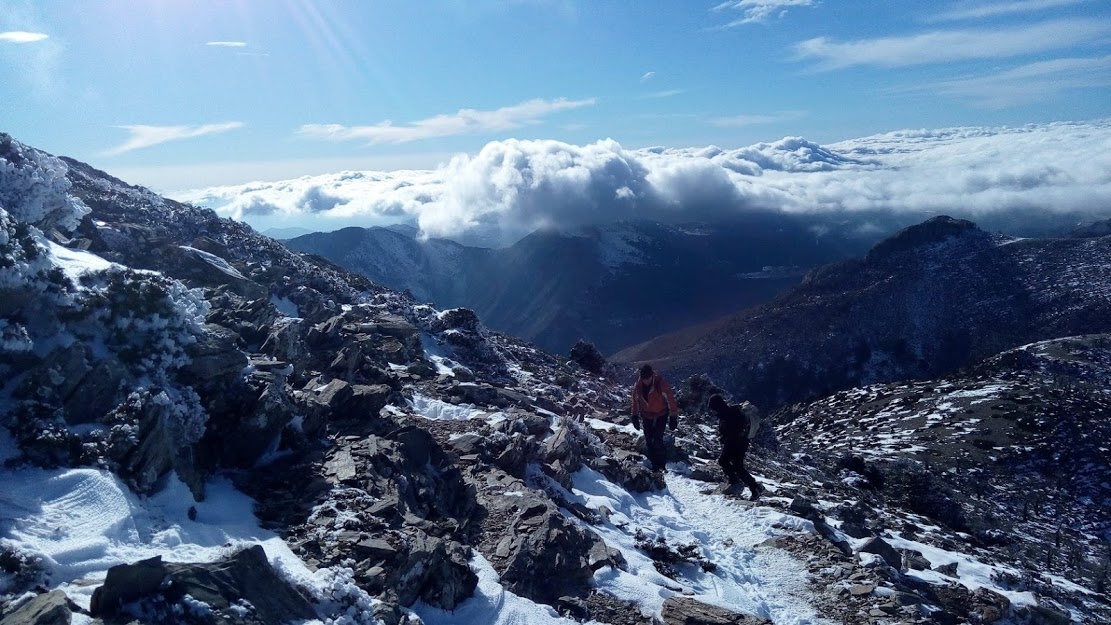 This tour starts at 1300 meters above sea level, in the heart of the Sierra de las Nieves, this is also the startin point to the highest peak, but this time we go up to the old ice fountain, built at around 1,600m to get the ice before electricity was invented. It filled with ice in the winter, which was then transported with donkeys to Ronda in summer. From there we continue to the top of Cerro Alto with a stunning all around view.
On the way back we walk the "Cañada de las Ánimas", the path of the souls, a path through dense forest that looks enchanted, overgrown with lichen and moss, and inhabited by fairies and ghosts ...
Difficulty:

high- 7 hours, 13 km
Elevations:
↑↓730m
Please bring:
Good hiking boots (water-proof and good sole), warm clothes, enough water and food
Pick up times:
Estepona: 8:30
Marbella: 9:00
Expected return
18:00
Price 52€
Includes:
Hiking guide, insurance and transportation to the starting point and back
Not includes:
Food and drinks
Reservation required