Helleborus foetidus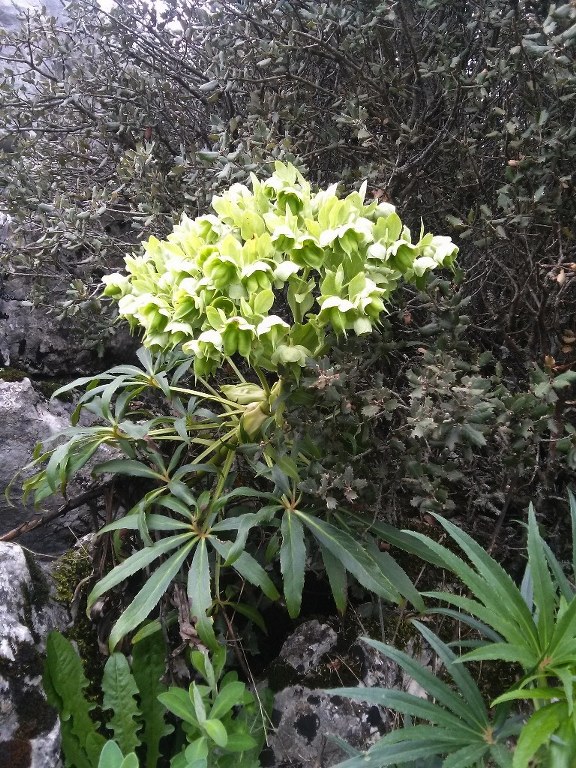 01-2015 Sierra de las Nieves
Español: acolecho, agüero
Planta altamente venenosa, se usaba el jugo de la planta para envenenar las flechas.
English: stinking hellebore
Known as stinking hellebore. All parts of the plant are poisonous
Deutsch: stinkende Nieswurz
Sie gehört zur selben Pflanzengattung wie unsere Schneerose. Ihren Namen verdankt sie dem intensiven Geruch, den ihre Blätter verbreiten (foetidus=stinkend). Diese giftige Pflanze wurde früher als Heilpflanze verwendet, ist aber auf Grund ihrer Nebenwirkungen nicht mehr als solche im Gebrauch. Sie ist in Andalusien eher selten zu sehen, dieses Bild wurde aufgenommen im Pinsapowald auf dem Weg zum Gipfel des Torrecilla, in der Sierra de las Nieves.