From Blue to Blue - Hiking tour in the Rif Mountains of Morocco
HIKING HOLIDAY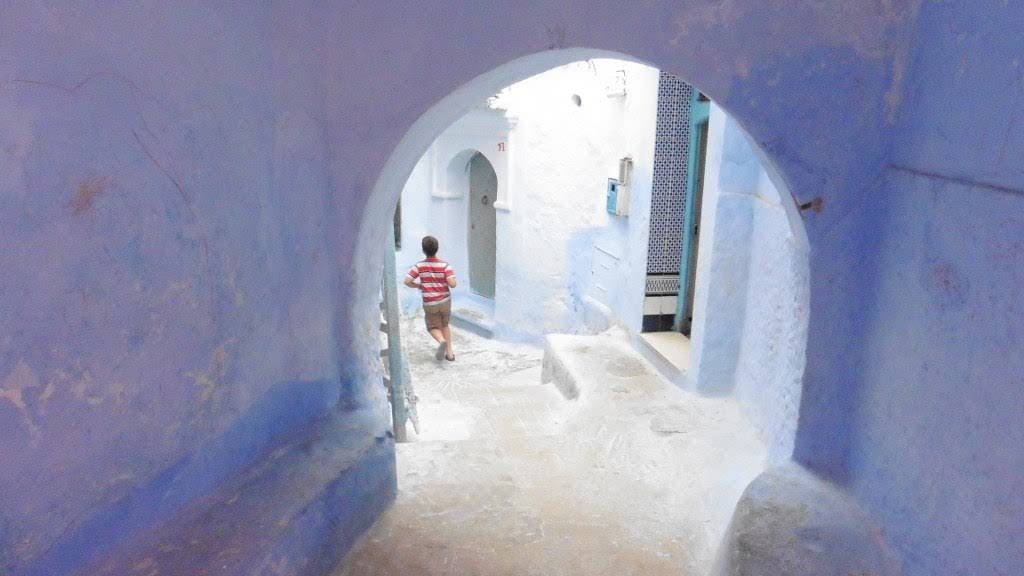 Date:
Sunday, 05 May 2019
-
Saturday, 11 May 2019
From Blue to Blue - Hiking tour in the Rif Mountains of Morocco
5 days of hiking from the "Blue City" Chefchaouen to the Mediterranean coast
Our hiking tour begins and ends in the charming blue town of Chefchaouen, at the foot of the Morocco Rif mountain range, with its crystal-clear rivers flowing through the middle of the city.
We walk across meadows and fields, through small mountain villages, rocky mountain paths, through forests, over mountain peaks to waterfalls and finally down to the Mediterranean coast.
In the town of Chefchaouen we stay in a beautiful Riad Hotel, in the National Park in guest houses, in the style of mountain huts.
HIGHLIGHTS:
Chefchaouen "The Blue City"
Talassemtane National Park
Pinsapo Forest
Akchour Waterfall
The God's Bridge
Great food
A challenging but unforgettable mountain tour through the Talasemmtane National Park.
PROGRAM:
Sunday, 5th of May 2019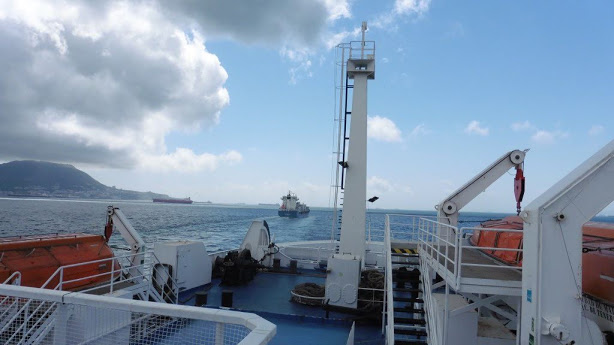 TRANSFER MARBELLA TO CHEFCHAOUEN
We travel in the SUR-walks 9-seater van from Marbella to Chefchaouen
Ferry from Tarifa (or Algeciras if too windy) to Tanger and drive to Chefchaouen
Hotel in Chefchaouen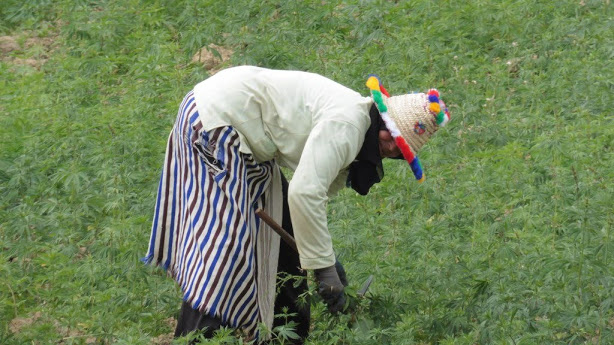 Monday, 6th of May 2019
CHEFCHAOUEN -ZAOUIYA HABTENNE
Early in the morning we start our trek to Talassemtane National Park accompanied by a local guide, the hike lasts 4 hours. Along the rocky path of Tissouka Mountain, you will have a broad view of Chefchaouen city and the beginning of the Oued Laou valley with its typical agricultural landscapes. You will see the traditional dwellings of the Rif's villages. We arrive at the Mechkralla village and finally to Gite Talassemtane guesthouse at the end of the trek. Lunch and next we walk around the village to watch daily life of the Rif's people. Full board accommodation in Talassemtane guesthouse.
12km; 700m-1200m-900m; easy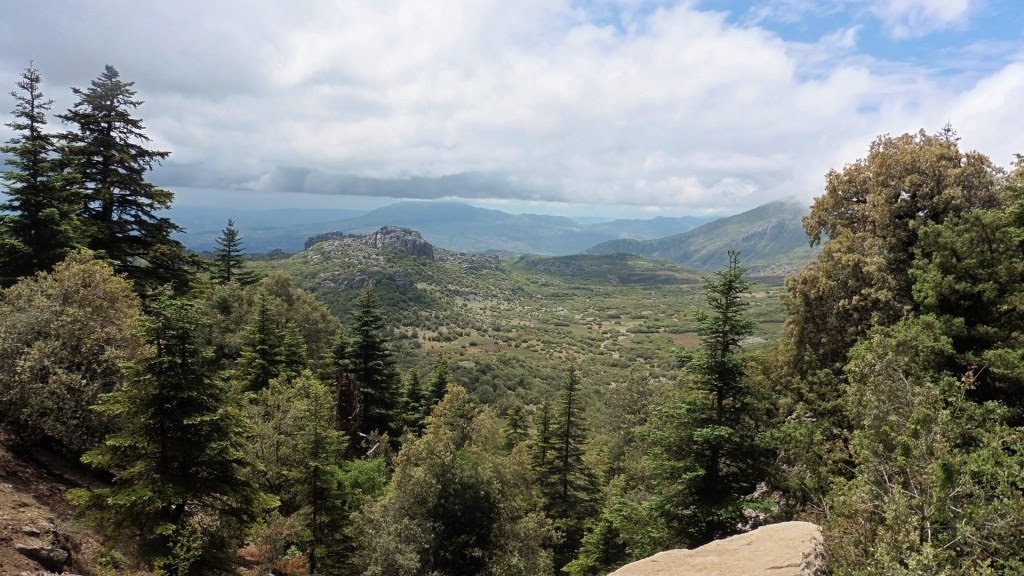 Tuesday, 7th of May 2019
ZAOUIYA-JBEL LAKRAA-GITE AZILAN
After a traditional breakfast we start the trek to the highest Summit of Chefchaouen province. On the way, we come cross caves and Talassemtane magnificent fir trees. We stop for lunch at Cave Baroud, an ancient cave that used to be a refuge during the war of the Rif. We continue the expedition up to the summit, and then we walk down towards Plaça d'espagne, a wonderful place full of Moroccan fir, an endemic species that is found only in the Betic Cordillera. Transfer on a land rover to Azilane guesthouse where we will spend the night
15 km; 900m-2159-1250m; difficult
Wednesday, 8th of Mai 2019
AZILANE-IMEZZAR- OUSELAF- PONT DE DIEU AKCHOUR
"We leave Azilane after breakfast, overlooking fir trees (Abies maroccana) and Jbel Tissouka. You continue towards Imizzar village and cross Ain Danou source which comes out of Oued Farda. It is a major resurgence of water that comprises the entry of a cave of the same name. Oued Farda is a small torrential stream characteristic of the Rif that creates refreshing water excursions.
We finally find God's Bridge, a true natural and spiritual curiosity. The bridge of God is a huge natural arch shaped over time by Oued Farda. We will take our lunch at the bridge of God, and then we continue towards Douar Akchour where you can discover the traditional surroundings. Finally we reach Akchour where we spend the night in half board accommodation in Gite Akchour."
14km; 1250m-500m; medium

Thursday, 9th of May 2019
AKCHOUR-CASCADE OUED FARD- AKCHOUR
Today's hike will be the discovery of the waterfalls of Akchour, a hidden treasure in the heart of the Rif Mountains. After 5 hours of walk (going and back), we will take lunch on Oued Kelaa River's boards.
14 km; 500m-700m; easy
Friday, 10th of May 2019
AKCHOUR - BNI MALAA - OUED LAW

15 kilometers walking to Bni Malaa, from there we drive to mediterranean cost, lunch in Oued Laou and free time on the beach then transfert to chefchaouen.
Land Rover: From Bni Malaa to Oued law we drive back to Chefchaouen
15km; 500m-800m; easy

Hotel in Chefchaouen
Saturday, 11th of May 2019
CHEFCHAOUEN - MARBELLA
We travel back from Chefchaouen to Marbella
Ferry from Tanger to Tarifa (in Tarifa at about 18:00). We should arrive to Marbella at about 20:00. Ferries can have a delay, do not book your flight for the same evening
Price: 720€
Included:
All transports: Minibus from Marbella to Chaouen and back, Ferries, 4x4 within the park.
Local hiking guide and tour guide
Accomodation with breakfast, half board during the 5 days walk. Drinking water.
Not included:
Dinner in Chefchaouen on the first evening, and lunch on the way back to Marbella. Snacks and drinks.
Seats available
No tickets left for this date
All Dates
From

Sunday, 05 May 2019

to

Saturday, 11 May 2019