Foto: 18-09-2014 Tarifa - Bolonia
Español: Mata de seda
Esta planta es común en el sur de África y se halla también como especie invasora en el sur de España, hacia donde debió venir a fines del siglo XVIII desde America Central. Las hojas se utilizan medicinalmente para tratar dolores de cabeza, la tuberculosis y como emético. Esta planta es venenosa, y puede conducir a la muerte, tanto al ganado como a los seres humanos. Es una de dos únicas plantas con que se alimentan las orugas de las mariposas monarca (Danaus plexippus).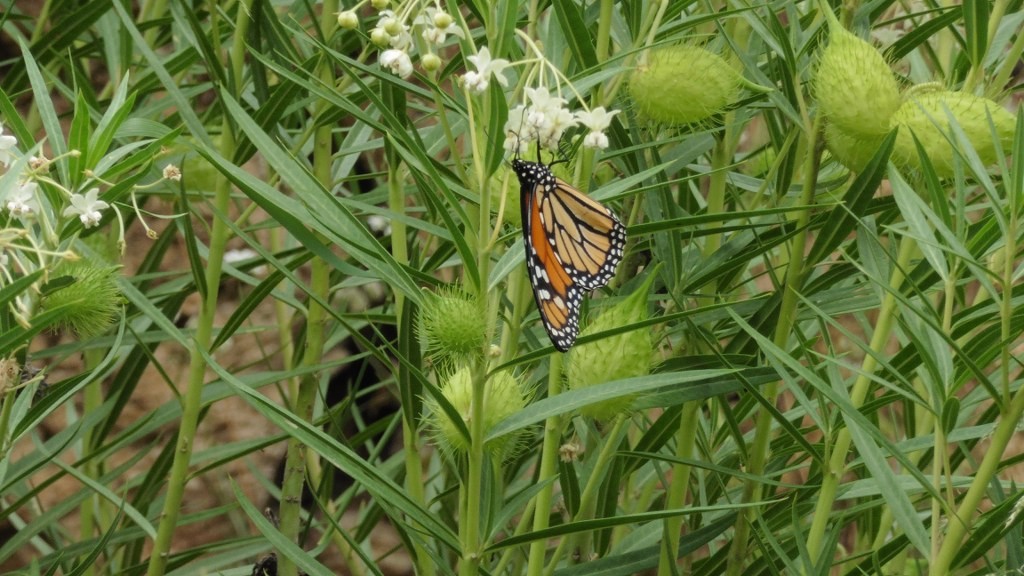 English: Duckbush, Poke Milkweed
A species of milkweed native to South Africa. It is also common in New Zealand where it is the main host of the Monarch butterfly (Danaus plexippus). The plant's tissues contain sufficient cardenolides that consumption of significant quantities of the plant's leaves, stems, or fruit may lead to death in livestock and humans.
Deutsch: Baumwoll-Seidenpflanze
Die Baumwoll-Seidenpflanze kam ursprünglich vom südlichen Afrika und ist in den meisten Mittelmeerländern, in Australien und weltweit in Wärmegebieten mit geeigneten Habitaten eingebürgert. Sie ist eine der Nahrungspflanzen des Monarchfalters (Danaus plexippus). Alle Pflanzenteile sind giftig. Die Pflanzenteile enthalten Herzglykoside. Der Sud wird bei Magenbeschwerden eingesetzt. Die Blätter wurden früher auch gegen Tuberkulose angewendet. In der Homöopathie wird sie als Mittel gegen Heuschnupfen eingesetzt.