Foto: 06-2014 Valle del Líbar
Español: Melojo
Una especia de encina, el nombre pyrenaica es poco apropiado, ya que falta casi por completo en los Pirineos.
English: Pyrenean oak
The Pyrenean oak, is a tree native to southwestern Europe and northwestern Africa. Despite its common name, it is rarely found in the Pyrenees Mountains and is more abundant in central and southern Spain.
Deutsch: Pyrenäen-Eiche
Die Pyrenäen-Eiche ist eine Pflanzenart aus der Familie der Buchengewächse (Fagaceae). Sie kommt im westlichen Mittelmeerraum vor. Trotz ihres Namens fehlt sie in den Pyrenäen.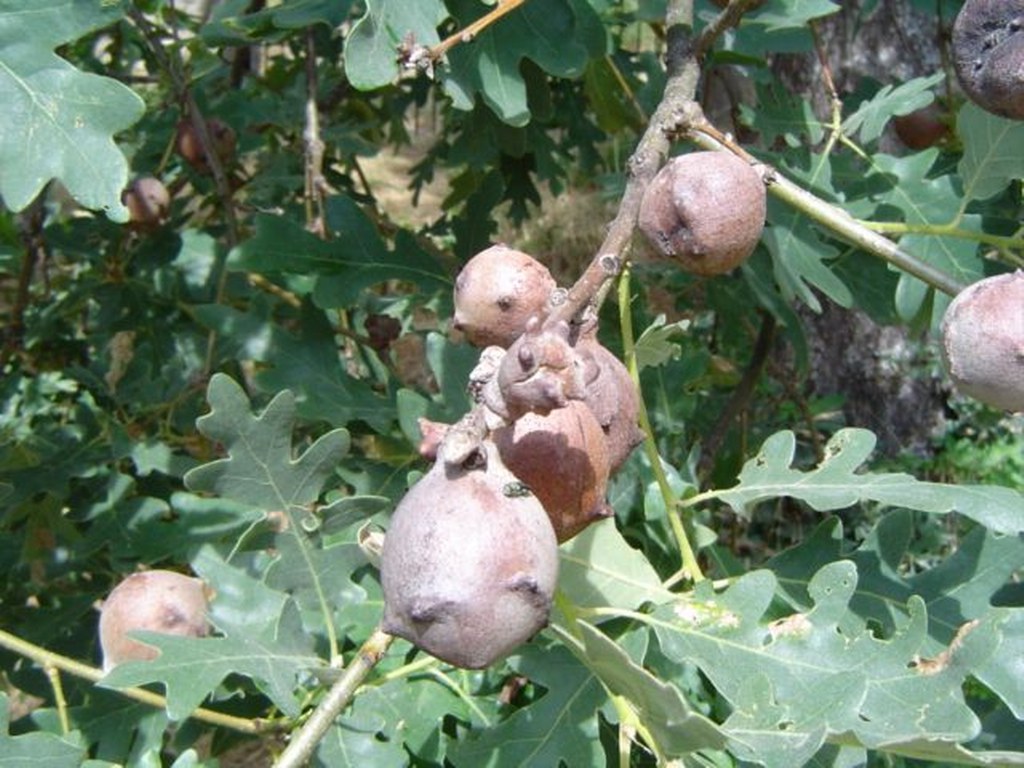 Gallapfel: https://de.wikipedia.org/wiki/Gallapfel
Agalla: https://es.wikipedia.org/wiki/Gallarita
Oak apple: https://en.wikipedia.org/wiki/Oak_apple