Over the mountains from cave to cave
DAYHIKES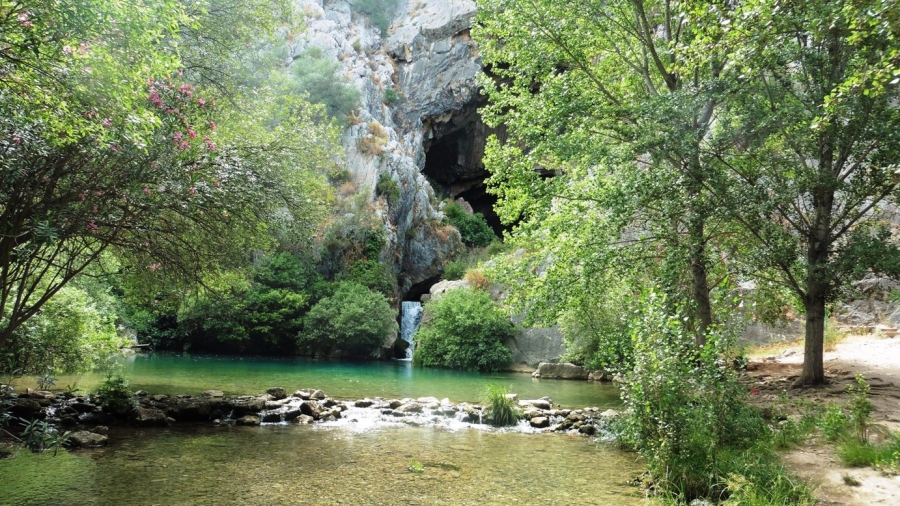 Date:
Friday, 10 December 2021
Mountain hiking (no cave tour) from the cat cave "Cueva del Gato", on the Guadiaro river over the mountain to the "Cueva del Hundidero", the entrance to the same cave in the Grazalema Mountains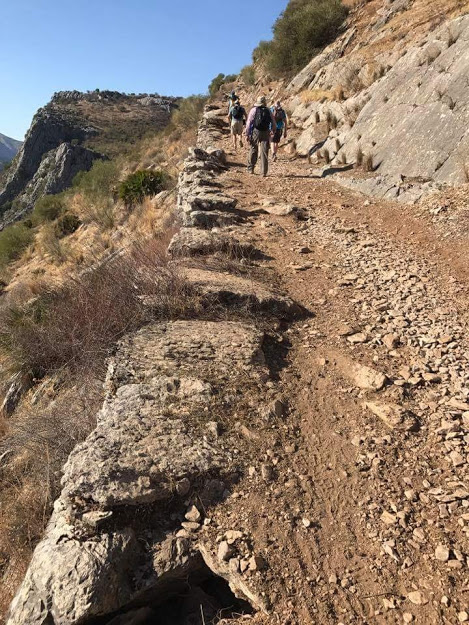 This hike begins at the "Cueva del Gato", the cat cave, an impressive hole in the mountain from which an ice-cold river flows. Our path leads us uphill over a rugged rocky mountain range, along the ridge, past old farms and down on the other side, to the entrance of this 4-kilometer-long cave, which on this side is called "Hundidero", the depression. The landscape around this cave is simply spectacular. Griffon vultures circle an old dam in front of the cave, the reservoir has never filled, the water has disappeared through the many holes in the rock. Then we hike over the mountain again, but on a different path, back to the cat cave, where brave hikers can take a very fresh bath.
Difficulty:

high - 16,2km - 6 hours
Elevations:
↑↓ 889m
Please bring:
Hiking shoes, sun and rain protection, enough water and some food, there are no bars along this route.
Pick up times:
Estepona 8:30
Marbella: 9:00
Expected return
18:00
Price: 52€
Includes:
Hiking guide, insurance and transport to starting point and back
Not included:
Food and drinks
Reservation required