Pico Huma - Escalera Árabe - Tajo del Estudiante
DAYHIKES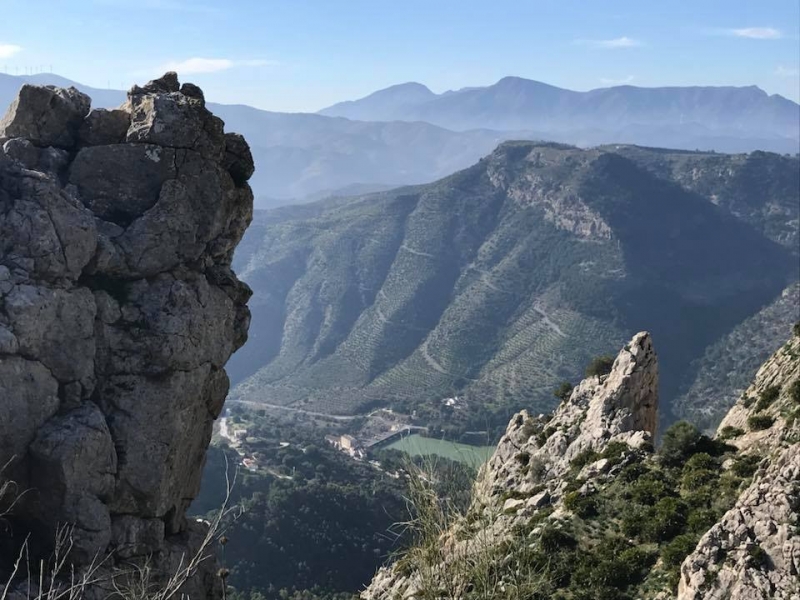 Date:
Friday, 15 October 2021
Circular route from Valle de Abdalajis to the top of "Pico Huma" and the "Tajo del Estudiante" Gorge, with amazing views
A beautiful route with incredibly beautiful landscapes and views, over the reservoirs of Ardales, El Chorro, Tajo de la Encantada (Caminito del Rey) and Valle de Abdalajis, Sierra de Mollina and El Peñon de los Enamorados. Our highest point is Pico Huma with 1,239 m. The path is gerally good, but there are some stretches a little more difficult. It is an entertaining route, for the different types of landscapes and views.
Difficulty:

medium/high - 13,5km - 5 hours
Elevations:
↑↓ 794m
Please bring:
Good hiking shoes, sun and rain protection, enough water and food, at this tour we will not pass any bar or shop.
Pick up times:
Estepona: 8:30
Marbella: 9:00
Expected return
19:00
Price: 55€
Includes:
Hiking guide, insurance and transport to starting point and back
Not included:
Food and drinks
Reservation required